Our favorite fiber tract, the Campus Callosum, is going back to Burning Man this year and looking to form new connections!
Hypothesis: Scientifically rigorous yet playful activities enhance your burn.
Intro: Our science-themed camp, Campus Callosum, is hosting interactive demos, games, workshops, science art, and Q&As… and we want YOUR BRAIN!
Specific Aims:
AIM 1) Founded by neuroscientists and friends, we have a ton of brainy events! Check out our interactive neurotech, operant conditioning games, and expert-led chats on the neuroscience of drugs, the mind and more.
AIM 2) Our speakeasy 'The Double-Blind Pig' is serving placebo-controlled refreshments. Drop in for "Ask a Drunk Scientist" to help us answer the all the questions that emerge from the dust and test your own ability to discern your sobriety.
Don't forget to have a look at our scientifically-inspired art projects on your way out!
Schedule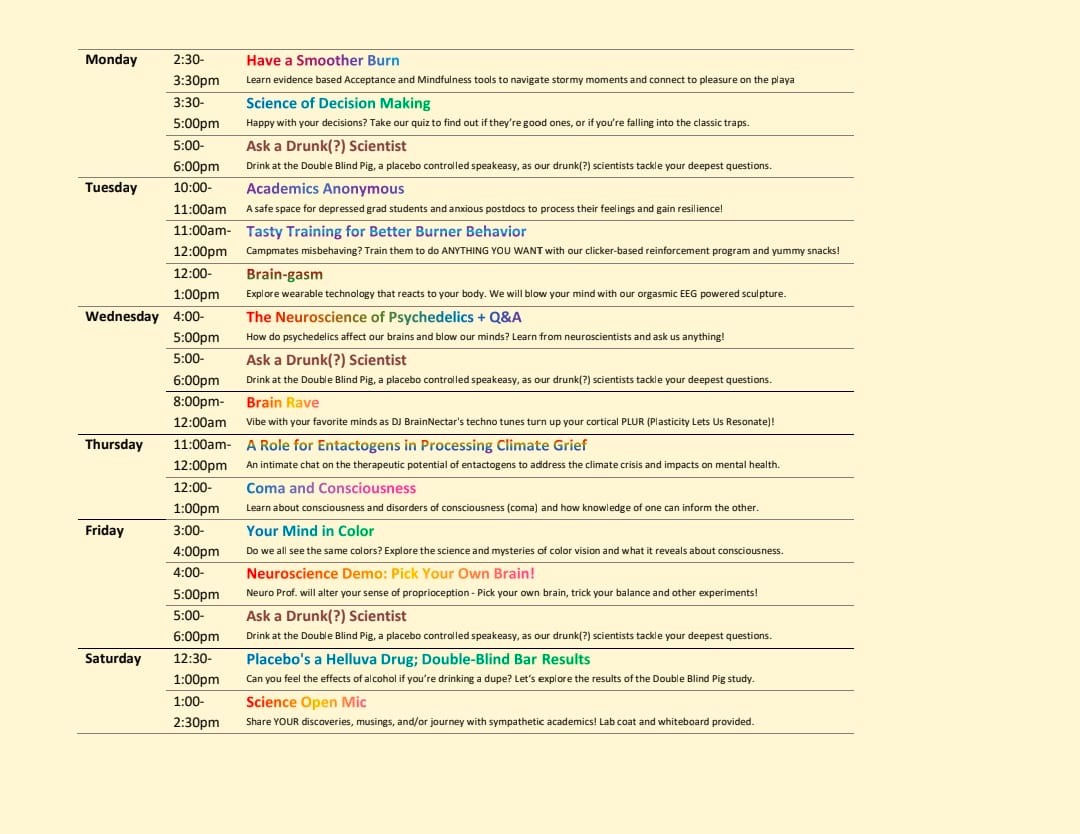 Photos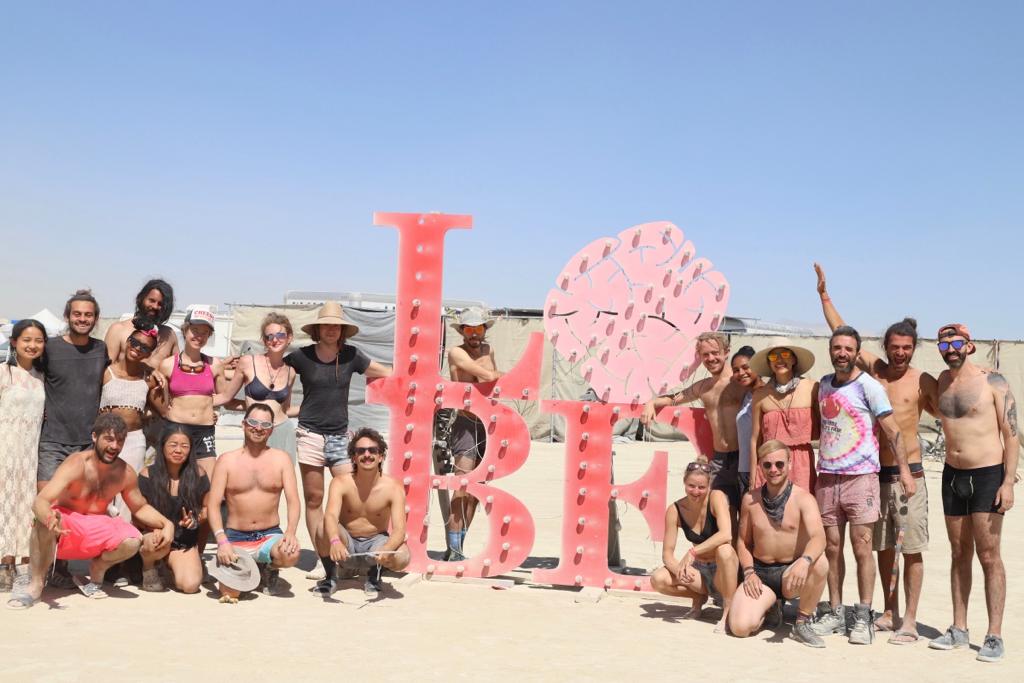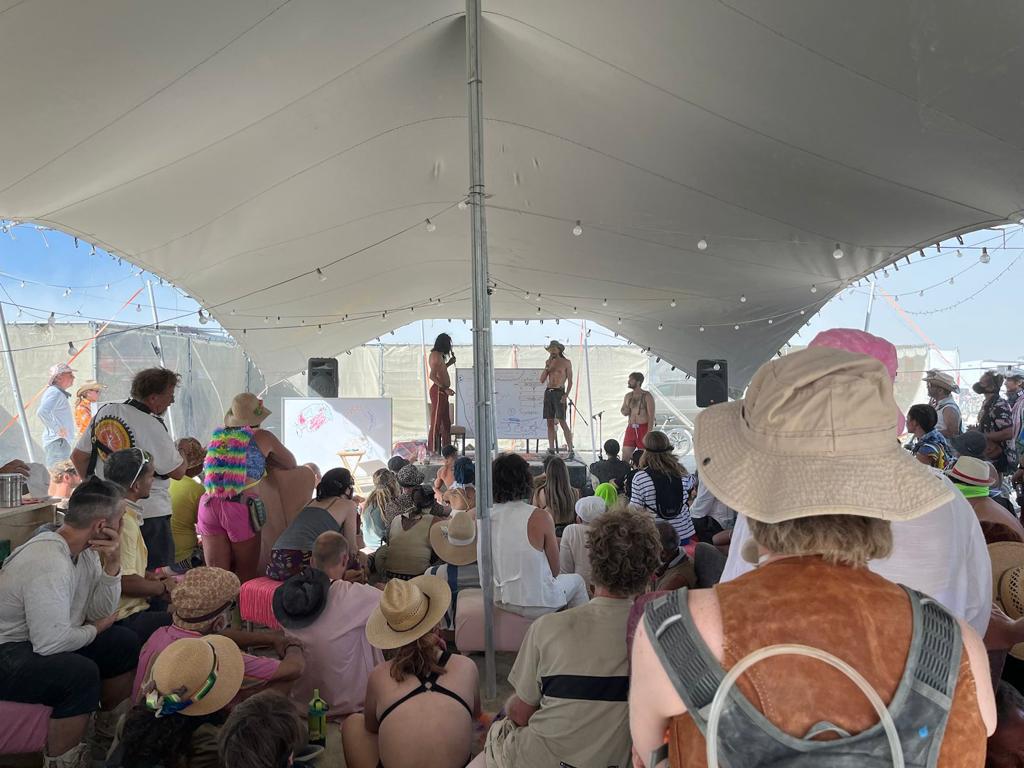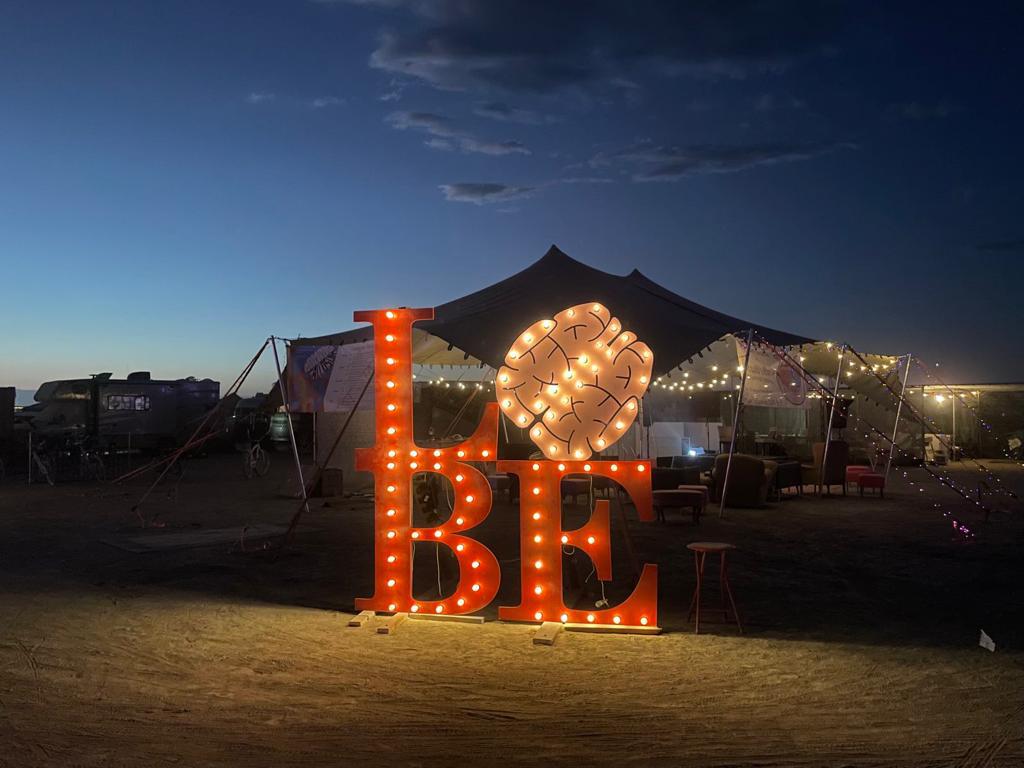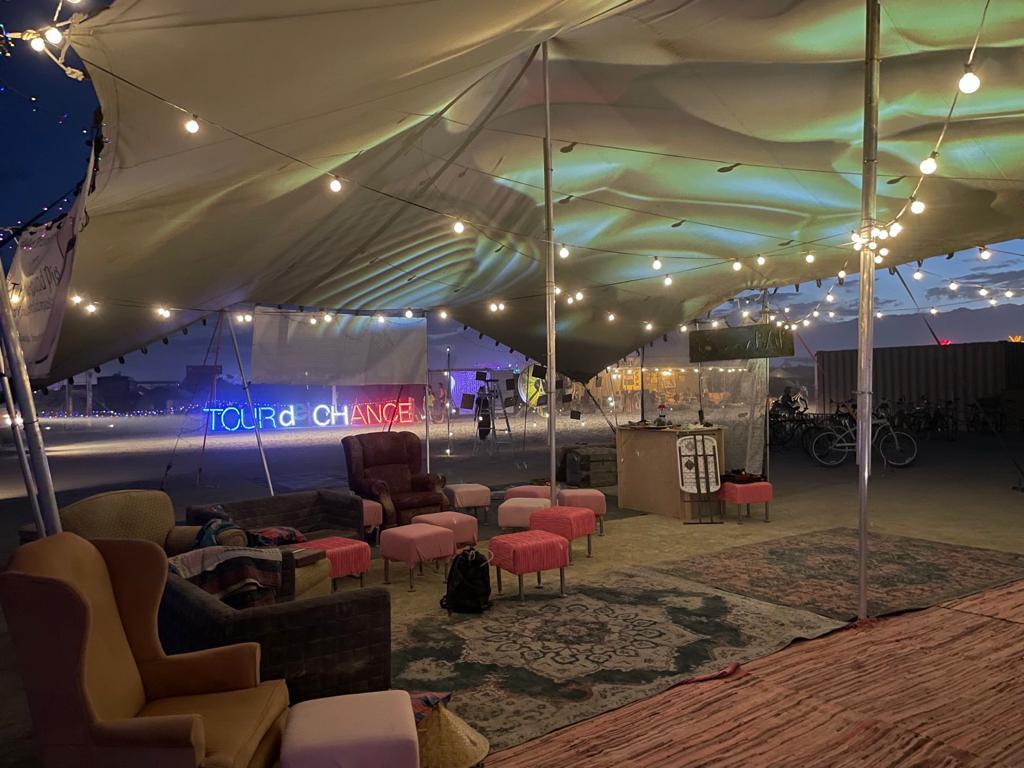 Contact us
Write us an email at campuscallosum.org@gmail.com
Look at us on Instagram
Join us on Facebook